Formation of a Brand from start to finish: Zoe Garden
We first registered a name for Zoe Garden, located in the terrace section of the historical Grand Pera building in Beyoğlu. Then, before starting the digital work for the brand, we created the brand identity. In this process, we created the logo and interior design elements that will reflect the spirit of the brand and the place.
We have determined the entire digital appearance of Zoe Garden, and we also provide production support. We undertook all the design and visual work that they needed, especially the entrances to social media, websites, and advice sites. While constructing digital communications, we found the tone that would reflect the vision and mission of the brand and built the whole process accordingly.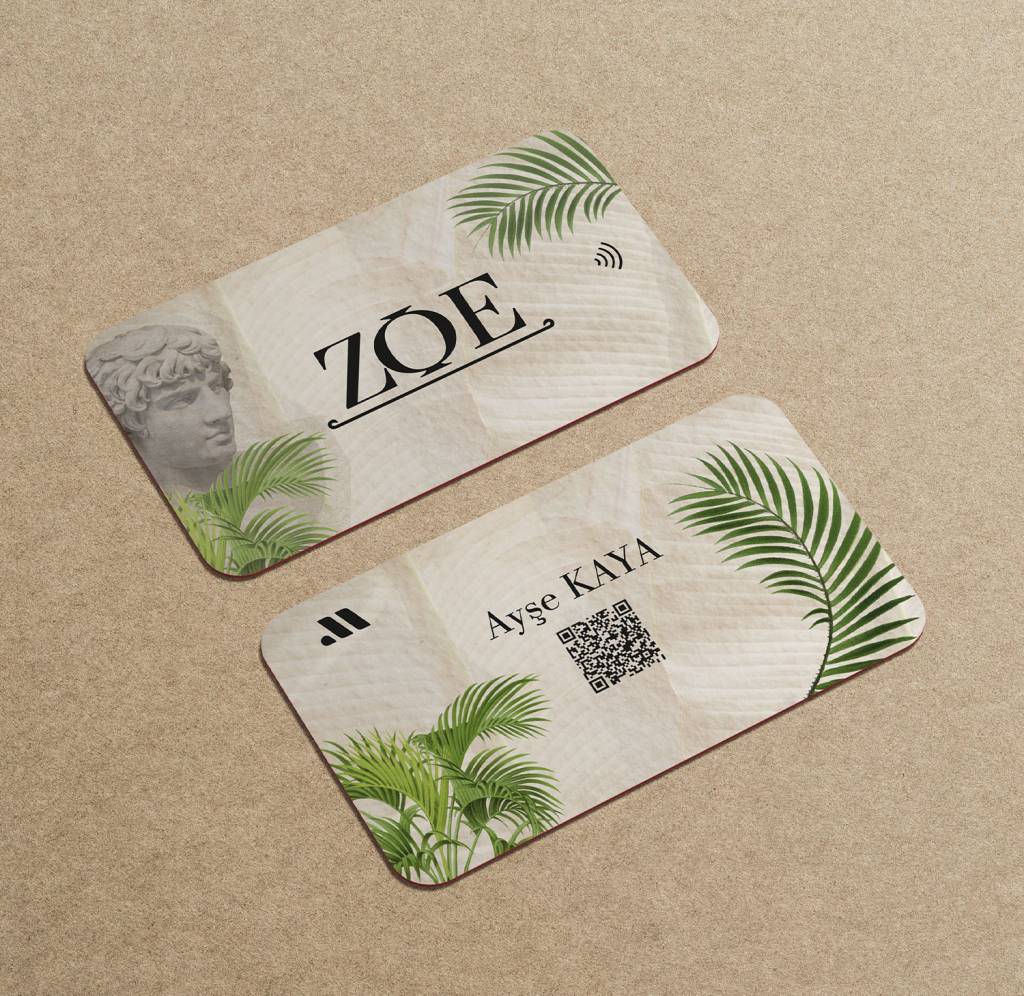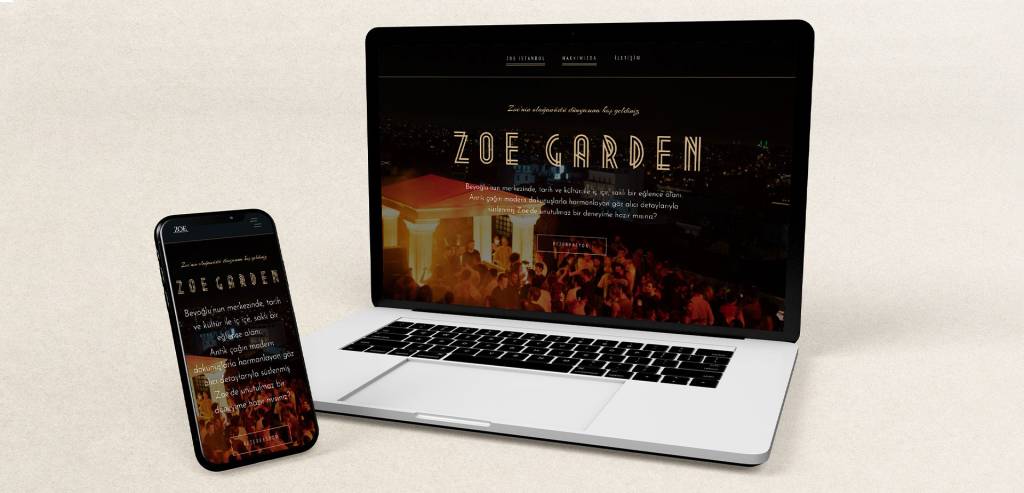 We determined all of Zoe Garden's digital needs, such as corporate identity work, brand name registration, social media, and website, on the way they set out with the idea shaped by a dream. Later, we started to work to meet these needs in line with the wishes of our brand. While making the brand's wishes come true, we created digital moves to preserve Zoe's mystical and ancient world reference structure. We have organized our campaigns to fit into this visual world. You can have all the digital solutions that a brand may need with the difference of Zumu Studio.
Our Works for Zoe Garden
We've completed a variety of projects for our brand, all of which feed into one another.What did we do for Zoe Garden, with whom we traveled together from the beginning to the end?
Branding
The most crucial step in producing a brand is creating one. When this stage is planned straightforwardly, all other stages will pass more professionally and accurately. Our branding stage for Zoe started with research to increase brand awareness and establish brand loyalty. Then, we made detailed sector and target audience analyses.
We have completed designs that can be used not only in digital but also in traditional mediums and physical fields, such as logo works, color palettes, and typography suggestions. While creating the entire visual world of the Zoe brand, we have completed the design works, such as the website, the menu, the tables to be used in the space, and the elevator dressings. In addition, we have designed our brand's communication language to support its visual world.
Website
We designed the website to support the elegant and mystical texture that the brand leaves with its target audience. While creating the site, we adopted a minimal design line to have a user-friendly interface. After getting the domain name, we used the photos from the venue shoots on the site we set up.
Channel Openings
We further increased the venue's presence on the internet with the accounts we opened on different platforms. First, we uploaded the venue photos, menus, and other details about the venue to sites such as Zomato. We opened venue profiles on websites such as Yelp and Trip Advisor to reach guests from abroad more easily. Finally, we provided the venue entrance for Zoe Garden on Resident Advisor so electronic music events could sell tickets.
If you would like to open a profile on such sites for your venue and receive support about sites that offer user-supported reviews for businesses we have prepared for you, feel free to contact us.
Shooting, Production and Social Media Planning
While planning Zoe's social media, we worked on different types of designs that the space needed. For events, we created general and headliner designs.We took indoor shots and edited the images for other posts from here. We have completed Instagram post descriptions, reels content ideas, and keyword creation per our brand's wishes.
We created Instagram stickers specially designed for the venue. By uploading these stickers to Instagram, we allowed the guests to add Zoe Garden animation gifs to their stories.
Digital Business Card
We designed the next-generation digital business cards for the Zoe brand using our Main Card service, which will increase the brand's sectoral prestige. In this way, we have enabled our brand to transfer its information faster and keep it up-to-date. Furthermore, thanks to the digital business card specially designed for the company, we worked to create a brand image that is both modern and environmentally friendly.
Digital Transformation Faster with Zumu Studio
We provide all the support our brands need in their digital transformation. You can follow us for our work that is innovative, trendy, updatable, and visually holistic. We produce solutions that will help brands in different areas. You can reach us if you need professional help in software, creative, or marketing. You can fill out the form to get more information about us and contact us.